If you're looking to increase your productivity and decrease the number of hours you have to spend on tech support, then there's no better investment than managed IT services. When you outsource your IT to a third party, they take over the hassle of supporting, troubleshooting, and repairing your equipment, freeing up your team to concentrate on other priorities. Keep reading to learn 10 reasons why managed IT services are worth the investment.
#1 – Backups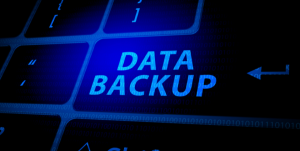 Backups may seem like something your business should already have, but when was the last time you actually performed a backup? Companies need to make sure their data is safe at all times. The average cost of a data breach in 2011 was over $7.5 million, so it's important to be proactive and ensure that your backups are up-to-date. Most managed IT service providers offer cloud backups and redundant hardware systems, providing peace of mind when it comes to protecting your company's vital information. This allows employees to focus on other tasks rather than having to worry about what would happen if there were an accident or disaster.
#2 – Remote Monitoring
Remote monitoring allows our experts to monitor your network, notifying you of issues with your hardware and software before they cause a disruption in productivity. What's more, our team can fix those issues remotely before they impact your day-to-day operations. Remote monitoring saves time and money that would otherwise be spent on expensive support tickets and emergency calls. Our expert technicians will make sure your company's data is safe from cybercriminals by installing firewalls and other security measures on all devices connected to your network. We also provide training for employees so they know how to protect themselves online as well as what action should be taken if their computer becomes infected with malware or other viruses.
#3 – Advice From Experts
Many people know a thing or two about business, but when you want a more authoritative opinion, go to an expert. Whether it's a highly successful entrepreneur, a college professor or writer, or other professional in your industry, these experts can lend their expertise to you via guest blogs and interviews. For example, if you were writing a post on how to start a new business, reach out to someone who has done it before. You could interview them for an interview-style post, where they share tips and advice on how they started their own company. Or maybe they would be willing to write a guest post for your site with all of that information included (and more). Either way, getting advice from professionals will help boost both your credibility and traffic.
#4 – Time Management
The internet has fundamentally changed how people communicate, and you can't get business done if you aren't available. Managing your time effectively and creating a workflow that works for you is key to success as an online entrepreneur. There are plenty of tools that can help with that, but picking one of them up won't do anything unless you put it into practice. 
#5 – Accessibility
Accessibility is a vital part of effective managed IT services. Businesses that opt for managed services can be sure their network and hardware will stay up and running 24/7, so their employees have access to valuable information at all times.  This accessibility is crucial in today's business world, where companies need to be able to respond quickly and efficiently. With managed IT services in place, businesses don't have to worry about downtime or outages affecting productivity or sales.
#6 – Optimization
As a business owner, you want to make sure your organization is spending its IT budget as effectively as possible. This means finding areas of optimization in your operations, whether it's cutting down on redundancies or making sure each part of your business has exactly what it needs when it needs it. A managed service provider can help maximize your technology investments so you don't end up losing money to resource inefficiencies.
#7 – Security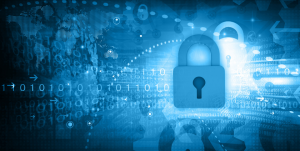 Protecting your systems is paramount. You can't conduct business or create opportunities for success if you don't have access to critical data, such as customer lists and order histories. Here at HP, we utilize our extensive knowledge of technology to help protect your company's information from security threats. We also use a proactive approach when it comes to protecting your business from viruses, spyware and other malicious software that can infect systems easily when security measures aren't in place.
#8 – Preventive Maintenance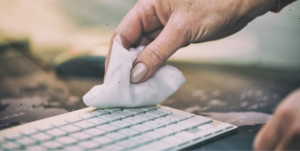 Technology is a wonderful thing, but it also has its downsides. Many companies that use technology don't have enough money to repair everything when something breaks down or goes wrong. This can lead to downtime and other expensive problems for a business. With managed IT services, your company will have the right tools to prevent these issues in advance by working with you on keeping your systems up-to-date and ensuring they run smoothly. When an issue does arise, you'll be able to get help quickly because there won't be any guesswork involved.
#9 – Technical Support & Consulting
Need to run a specific application on your server, or have your network locked up? A managed service provider's (MSP) technical support teams can help you with these types of issues. In addition, their consulting services allow you to outsource routine IT work and focus on what you do best. This helps free up time so that you don't need to worry about slow networks, malfunctioning servers or PCs not working. #8 – 24/7 Monitoring: If there is an issue with your network, an MSP will be able to respond quickly to fix it. With most MSPs offering 24/7 monitoring, downtime is less likely because someone will always be watching over things.
#10 – Peace of Mind
When an employee has an urgent request, there's no time to look around for a technician. With managed services, they can call in and have their problem resolved immediately by a trained professional. This type of solution provides greater flexibility and saves your staff time so they can spend more time working on your company's goals rather than dealing with day-to-day IT issues. #9 – Improved Employee Productivity: As mentioned above, having a reliable tech team allows employees to focus on what matters most—their work. Managed IT services help improve overall productivity as problems get fixed quickly and employees don't need to waste valuable time figuring out how to fix them themselves.
conclusion
It's hard to imagine a world without information technology. It's even harder to comprehend how much your business relies on it. Information technology systems at work make everything possible. That's why you should treat them as essential components of your company—they are, after all, critical tools for communicating with clients and employees, streamlining day-to-day processes and managing important data. However, relying solely on in-house staff to manage your IT infrastructure can be costly and time consuming. For these reasons and more, many businesses choose managed services providers (MSPs) to handle their computing needs. This guide will help you understand what MSPs offer, why they're beneficial and how they compare to other service models so that you can make an informed decision about which option is best for your business.