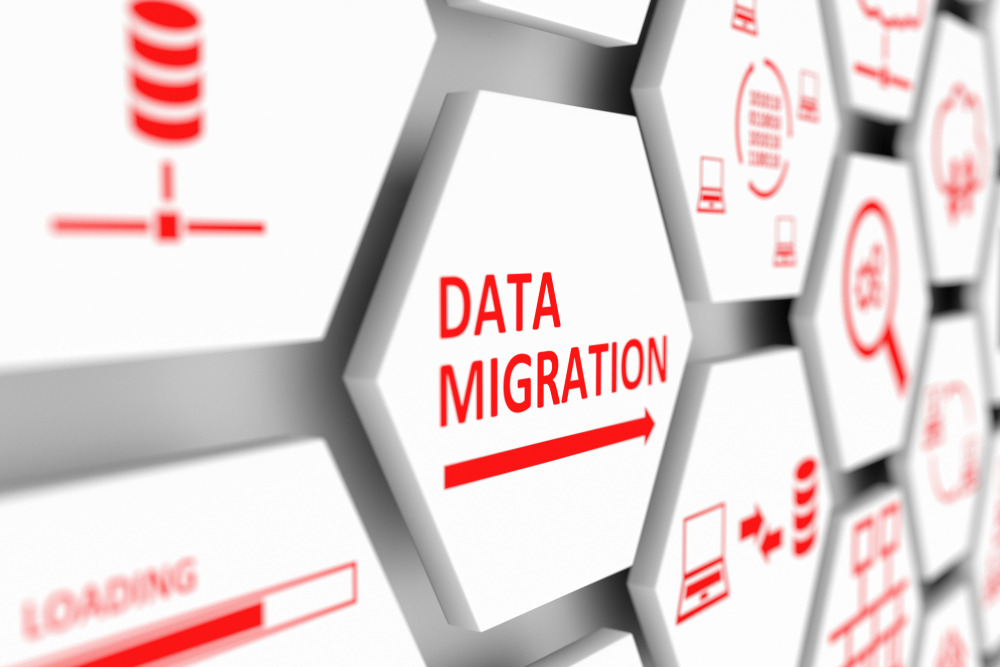 Safe and smooth medical data migration and conversion.
We've assisted hospitals, medical practices, IT consultants, and healthcare software vendors in extracting, converting, and migrating healthcare data to their preferred EHR or billing system with three decades of expertise. We can assist your company with retiring legacy software or cleaning up its IT portfolio.
We are experts in the following areas:
Extraction of medical data (documents, images, text)
EHR / EMR conversions
Conversion of digital data as per the new system's requirements
Software, database, and application migration
Advanced data transformation
Applications
Moving healthcare practices and hospitals to a new EMR/EMR, billing, or PM system Software vendors and healthcare consultants assisting clients who are upgrading their system data
With our secure, accurate, and timely medical data migration services, you can move data to or from any medical information system. We've implemented thousands of EHR/EMR, billing, and PM system data transfers and migrations throughout the world, developing an extensive database of data extraction and conversion methods that ensures a successful end-to-end transfer.
We make the switch to a new system less disruptive for clinicians and administrative staff when your practice is converting to a new system or acquiring facilities that must be migrated to your present one. We have an in-depth knowledge of what goes into a successful data conversion and how to avoid typical roadblocks. We also understand how crucial patient healthcare data is to healthcare.
"They had answers to problems we hadn't considered. They're knowledgeable, provide quick turnaround times, and create solutions that satisfy our clients."
Safety
We keep your medical information secure throughout the data extraction, conversion, and migration process. Your data is never shipped outside of the United States, and the most stringent encryptions are used in its transport. We also establish a backup and destruction strategy for any copies of your data that may be created.
Precision
We guarantee that your data is accurately recreated so that your workflow remains seamless and legal compliance is maintained during any system change.
Cooperation
A successful medical data transfer requires a lot of cooperation between the staff of a healthcare institution, our conversion specialists, and the system vendor. We are skilled at promoting communication between all three parties throughout the data migration process and through the end-to-end performance review.
On-Time
We realize how important it is for converted data to arrive on time, which is why we collaborate with your team to guarantee that we meet your project deadlines. We recognize that migrations to new systems necessitate provider and staff training and that data frequently serves as the final link between you and launching your brand new PM or EHR system successfully.
Data Derivation and Optimisation
We gather data from your old system (whether it's data, paperwork, or pictures) and convert it into an intermediate format for a new vendor to use or directly into your new system. We can convert any medical information your practice uses, such as:
Data Derivation and
Optimisation
Demographic:

Patient registration, Insurance coverage, Account notes, Balances, Preferences, Provider Relationships
Work Flow
Appointments, Recalls, Referrals
Images
Scanned Documents, X-Rays, Ultrasounds.
Financial
Charges, Payments, Insurance/Patient Responsibility – Balanced to the penny!
Discrete Clinical

Visit Summaries, Lab results, Allergies, Conditions, Medical History, Family History, Social History, And More.
Documents

Word, PDF, Free Text
Combine with other IT services
When you combine solutions, you simply obtain one partner to assist you in accomplishing your goals and the effectiveness of integrated solutions. (CN) is your one-stop-shop for all healthcare IT needs, whether it's in hospitals or physician offices.