According to TechRepublic article infrastructure and operations teams are likely to confront tightening budgets, supply chain disruptions and shortages of skilled staff, which makes it a great time to refocus and retool your organizaton's IT infrastructure. Digital transformation and workflow optimization are impacting most IT infrastrutures. Let's face it - new types of workloads created through new innovation projects or streamlining existing workloads with automation efforts will require different types of infrastructures.
TechRepublic article: Here's the link.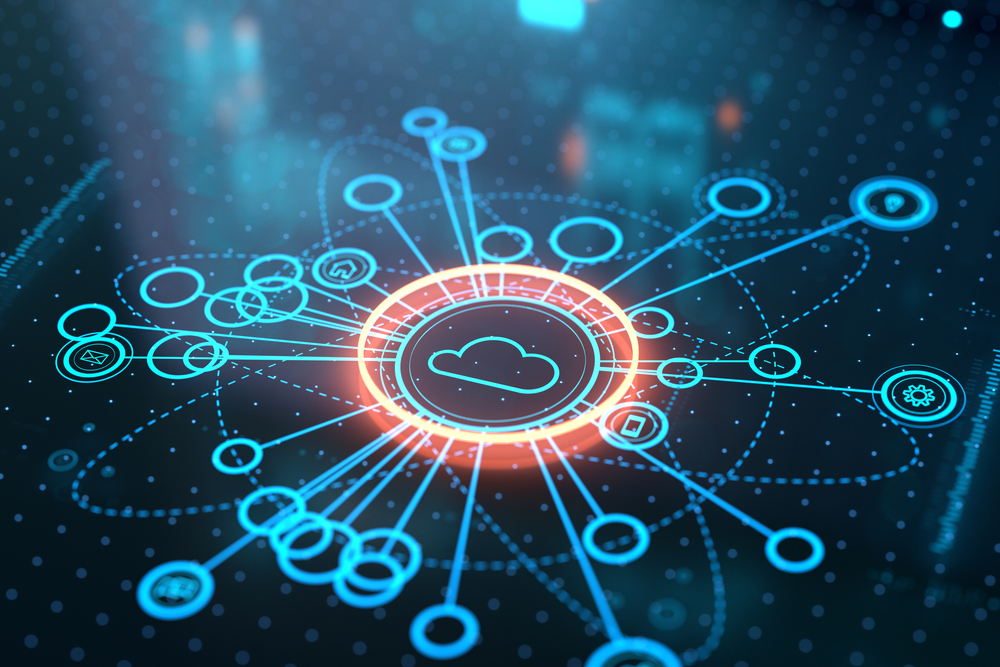 Improve Your IT Life For Better Efficiency
Optimize end-user computing capabilities to get the most value from any platform or device
IT Infrastructure Offerings
We focus on a client's most important business assets from various viewpoints to help them become a successful digital company with the aid of our end-to-end infrastructure services.
The managers need to empower those inside the company responsible for running it by providing comprehensive end-user support backed by our ITIL-based IT services management, mobile capabilities, and extensive lifecycle management services.
Finding, organizing, and presenting critical business information – data, procedures, and processes – through effective knowledge management in your company.
We help you define, build, and manage your company's critical business processes utilizing our ERP, CRM, and application development skills.
How Can R4 Solutions, Inc. Help with Your Infrastructure Challenges?
From cloud to data center management applications - Is your organization searching for the perfect IT solution provider to help rethink your infrastruture issues? Check out the list of our IT infrastruture services below.
CYBER SECURITY SERVICES
We provide you with the confidence you need to maintain a strong security posture. We have you covered from enablement through transformation to sustainment.
Enterprise Asset Discovery for a comprehensive picture of what you need to secure.
Ensure that your perimeter is safe by using a penetration test
AI-powered Threat Detection to identify any threats that may have gained access to your network
24×7 all-round assistance from our experts
INFRASTRUCTURE SERVICES
Our top-tier infrastructure management, design, and support services can help you align function and technology to enable digital transformation.
Services to assist you in competing and leading through the transition to new business technologies.
Improving the delivery of your company's services (internal or managed, on-premises or cloud infrastructure services)
END-USER COMPUTING
The significance of selecting, aligning, and integrating computing technologies within your environment has grown as computing solutions become more accessible and commoditized.
With our Management Services, your end-user can get complete control over your computer's settings, applications, and end-user applications.
Large-scale technology upgrades (e.g., operating systems and applications upgrades) are carried out quickly and effortlessly.
Service desks are manned by a team of trained, certified specialists that can assist you with all aspects of your network security needs.
Endpoint management to keep track of all your mobile and other devices connected to your networks.
ENTERPRISE COMPUTING
Our experience in IT infrastructure services, networks, data centers, and service delivery models helps clients support critical business systems for growth and operational efficiency.
Server and Storage Warehouse
Networking
Safety
Improvement and Virtualization
Platform Maintenance
SERVICE MANAGEMENT
Ensuring that your people and tools are in place to enable key business processes is our job. We help you manage the people and technology that support these vital functions.
ITIL Ideal Practices and Streamlining
IT Service Management (ITSM) Design, Application, and Updates
IT Service Management Support
KNOWLEDGE MANAGEMENT
Knowledge Management technologies help you transform organic business knowledge into digital assets. Our gamification of the knowledge process captures analog information into digital assets.
Associating business, technical, and compliance relationships to organize digital assets
Knowledge sharing across all users via self-service assistance for technical or process difficulties.
INFRASTRUCTURE MANAGEMENT SERVICES
We assist you in maintaining the performance and functionality of your infrastructure and supporting applications. We also provide managed L1 assistance for your end-users for IT or business issues.
Managed Services for the IT Service Desk Platform
Deskside and/or Remote End User Support
Platform Improvement
WHY SHOULD YOU CHOOSE (R4solutions) FOR IT INFRASTRUCTURE SERVICES?

Application & Infrastructure Prowess
We use our application team's expertise to optimize your application-specific infrastructure.
Effective Collaborations

We have a strong history of working with significant platform partners who provide visibility into product roadmaps, allowing us to anticipate and counteract the effects on your environments.
Effective Vertical Knowledge

Our vertical expertise allows us to suggest and implement pre-optimized infrastructure, saving your company time and money.
AUDIO/VISUAL SOLUTIONS
We provide a range of integrated solutions for various types of interactive and collaborative areas, including huge entertainment buildings and auditoria and rooms for training, meetings, conferences, and flexible huddle spaces.
Enterprise Associaton Solutions
Education Collaboration Solutions (K12 and Higher Education)
Government Collaboration Solutions